Cello lessons for adults
in Amsterdam and
Havelte, Drenthe
Tijdens deze fase van het Corona virus geef ik ik ook celloles online. Dat werkt goed; lees meer in mijn blog.
Scarlett Arts, cello instructor since 1996
Pretty late, when I was 19, I got my first cello lesson. I was totally sold! By now I have been a qualified cello teacher and performing musician for more than twenty years. It's nonsense that you have to be young to learn to play the cello well. I teach many adults who have never had a cello in their hands before and now play Bach suites; they are determined to learn this and so they succeed. They often found their dream cello with me, see 'cello shop', and now play in ensembles or amateur orchestras.
Take yourself seriously
Learning to play the cello; that's what you wanted to do before, wasn't it? Now it's time. Do something with it. I already have thousands of hours of experience and teaching adults is what I like to do the most. Schedule your trial lesson, in my digital diary; I'll prepare a cello for you. If you are enthusiastic, you can immediately rent a cello and take it home with you. By taking weekly or two-weekly lessons -you decide on your frequency and day and time- you can give the cello and cello lessons a perfect place in your calendar.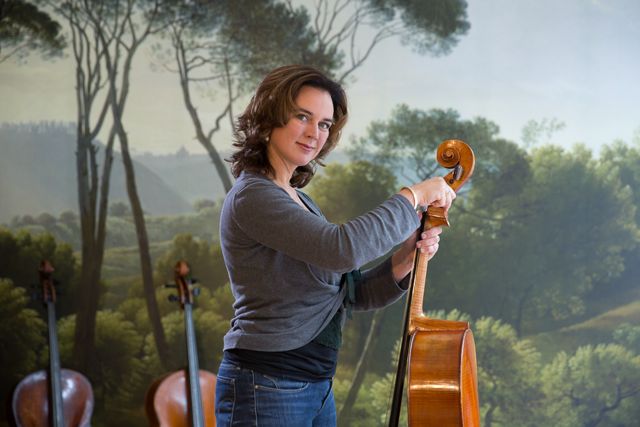 Celloles tarieven, momenteel ook online vanwege het Coronavirus
Ik, Scarlett, geef les op donderdag van 14:30 tot 21.30 uur en vrijdag van 9:30 tot 19.30 uur en reken € 52,00 per uur. Een proefles is € 47,00.
Koen geeft twee zaterdagen en dinsdagen per maand les en rekent € 47,50, een proefles kost € 44,50.
Lotte geeft de andere twee zaterdagen les en rekent € 37,50 omdat zij het minst ervaring heeft, en een proefles kost € 32,50.
Er wordt sinds 1 februari 2020 na het inplannen van de celloles meteen online betaald.
Follow a cello workshop
Almost every month I also host a workshop for cellists of every level, such as Back to basics, cello ensemble playing, or improvising and accompanying you on your cello. Workshops solfege, romantic cello repertoire for cello ensemble, Cello Christmas Extreme to end the year, Passion Time chorales for cello ensemble; there are workshops for all levels of cellists. Join us! See my overview under Agenda. In the summer I host a cello weekend in Havelte, Drenthe and a multi-day cello summer course in Frenswegen, Germany. If you take yourself seriously, sign up and go into the depths with me.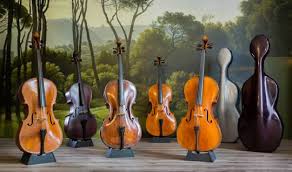 Cello rental
Would you like to rent a cello? I can do that in Amsterdam and in Havelte, Drenthe. You save the first year of rent; if you decide to buy a cello I will deduct the first 12 months paid rent from the purchase amount.
A hire-purchase arrangement is also possible. You choose the cello that makes you happy, this can be an old or new cello. We divide the purchase amount by 24 and pay you in 24 equal monthly payments. After that the cello is your property.

Lessons at Scarlett Arts always provide new feedback. She pays attention to cunning habits and postures that prevent you from making the instrument sound better. You do study at home, but that's only half the story; you do the rest at class: learning to relax even when it's difficult, left and right. Dissect the passages yourself into manageable pieces so that you can continue practicing at home. What's also important, she encourages you to write down instructions in your sheet music for stroke division – try out different fingerings – stroke speed divided over your bow ("I want to see notes"). Everything with an eye on where you want the music to go. And… she organises really fun, intensive and thorough workshops for groups. And what's also very nice: she's open to suggestions for pieces from your side.
For two years now, Scarlett has been teaching with great pleasure. Each lesson is incredibly instructive, but also fun. You immediately feel at ease with Scarlett. She gives clear tips and in the past two years I have grown a lot with my cello playing. Besides that she organizes several courses, so that besides your lesson you get the chance to play together with other, new techniques and to have a full day/weekend lesson with others. Highly recommended!
Patient, personal and motivating lessons. Always had a lot of fun taking cello lessons with Scarlett!